1. Create harness electrical diagram.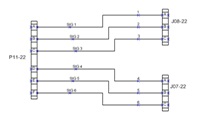 2. Create harness topology.
Use Branch Point for split the harness. 

You can find a

Branch point in Stencils-> Topology -> Branching Points 
3. If you need to define bending point - use "position points".  
You can find a Position point in Stencils-> Topology -> "Position Points".

By using "Position Points" you are creating "sub segments". It helps to define harness topology in more details.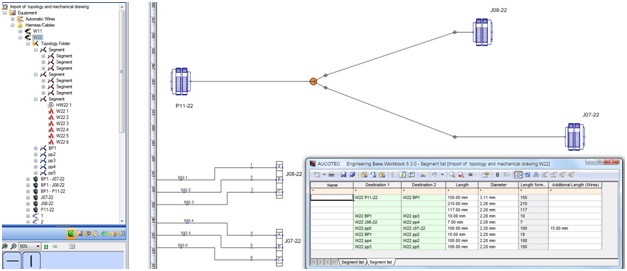 4. If you should route wires and cables through different routing paths, use attribute "Electromagnetic Compatibility".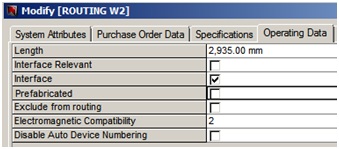 5. Create segments list report (worksheet).
Fill in the segments length.

You can use  "Additional Length" where it is required (negative value is also supported).

6. Create wire list report by using worksheet.
Check that "Outside Diameter" exists for each wire. 

7. Run "Route wires and cables into bundle" macro to get the wire lengths and the segments diameter.

8. Add protection material for harness segments by "Protection Wizard" macro.

9.  Add Boot Shrink and other harness accessories from the Catalog. 
Use it as assembly component – There is no need for connection points, pins!

Use command "Bring to Front" to locate the shape on top of the  branch point.

10. Assign BOM baloon value to every harness object through worksheet.
11. Show BOM baloons on the drawing sheet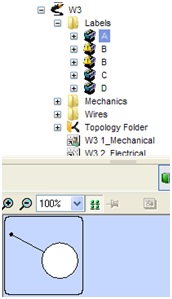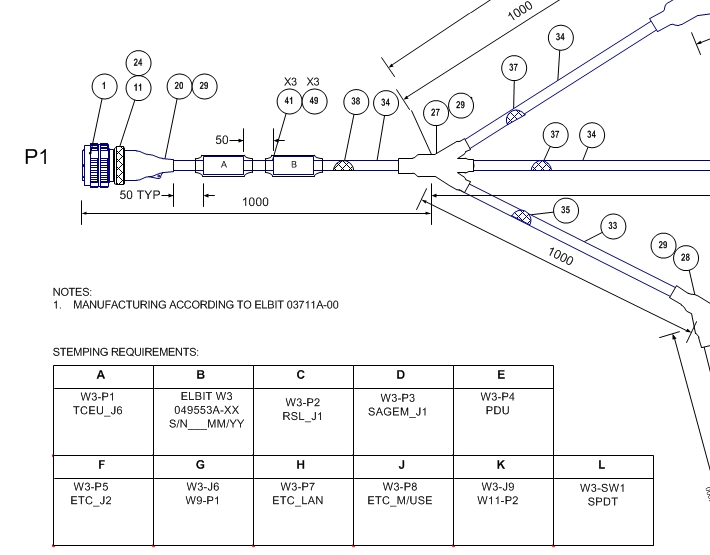 תגים: harness, topology, טופולוגיה, צמה, צמות, שרטוט, תכן, תכנון